The School of Kingdom Citizenship is an 18-month online school with real-time group interaction and support from trained facilitators. A conference component called the Intensive is an integral part of the experience. Enrollment is open year 'round with new groups forming biannually.
The Intensive
Our school Intensive events are held in numerous countries around the world and are open to all. Attendance of an Intensive is a prerequisite for graduation from the course. The goal of the Intensive is to further equip and inspire attendees and connect them relationally with other students and leaders.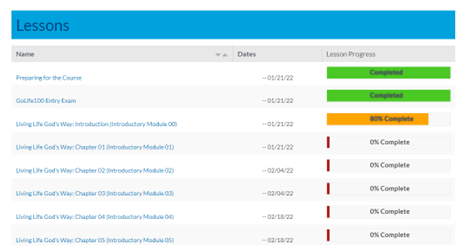 Structure & Curriculum
Students work through the online curriculum according to the course schedule (see curriculum details below). Students are required to work with a facilitator in the context of a small group with whom they meet twice monthly via video conferencing (or in person when applicable). Facilitators are trained and screened by GoStrategic and assigned at the beginning of the course. Meeting schedules for our curated groups are not preset, but rather determined by the facilitator with consideration to participants' availability. Each lesson is allotted 2 weeks for completion, and students can expect each online lesson to take about 2-3 hours total to listen to, process, and complete homework. Click to view the curriculum Scope & Sequence.
Relationally Grounded
We are committed to community and firmly believe that God builds relationally by joining the hearts of men and women. Our mentor-based model is critical to the success of the course. Our desire to see students work with a facilitator is based in our conviction that genuine transformation takes place in the context of spiritual relationships with others. The role of the facilitator is to encourage and challenge their students as they work through the materials. Facilitators are graduates of the course themselves, have completed additional facilitator training, and remain under the oversight of our Directors of Facilitation.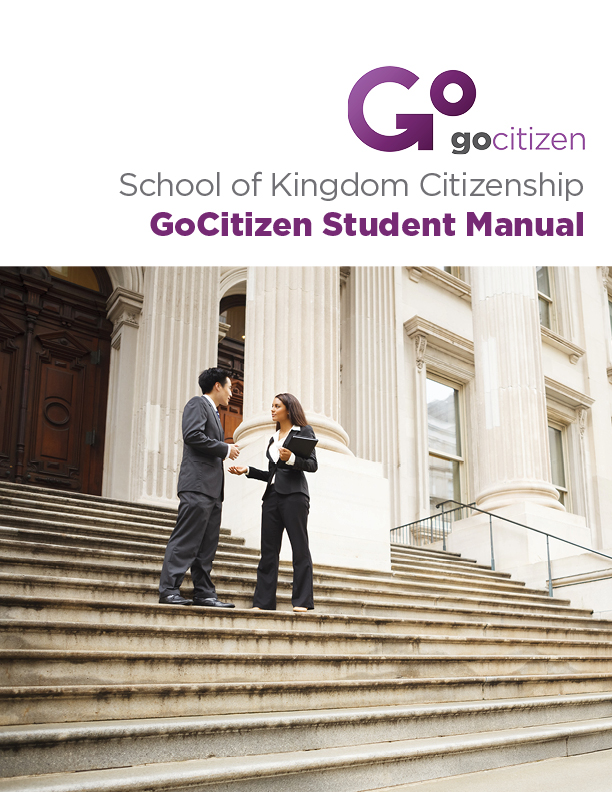 Curriculum
Enrollment includes the course curriculum, access to the online LMS system, and group meetings with Facilitator oversight. The curriculum includes 39 exclusive audio/video teachings, several books (On the Destiny of Nations by Dennis Peacocke, and other books rotated based on current events ), and the GoCitizen Student Manual and Appendix.
Audio/Video components include teachings by Dennis Peacocke, Adam Peacocke, Dr. Paul Jehle, Katherine Gallagher, Dr. Gerald Chester, Richard & Kim Wilson, and Dr. Patti Amsden.
GoCitizen Topics & Themes:
Worldview and Master Principles
Government, the Political Process, and Applied Policy
Personal and Social Transformation
Areas of Application